Using E-mail and Twitter to Save Evernote Notes

This video shows you how you can use e-mail and Twitter to save notes directly to your Evernote notebooks.
Evernote makes it super simple for you to collect your notes from all kinds of places — your PC or Mac, your web browser, or your phone. But Evernote makes note-gathering even more intuitive by enabling you to email notes directly to your notebook or even tweeting notes to yourself so they are captured automatically.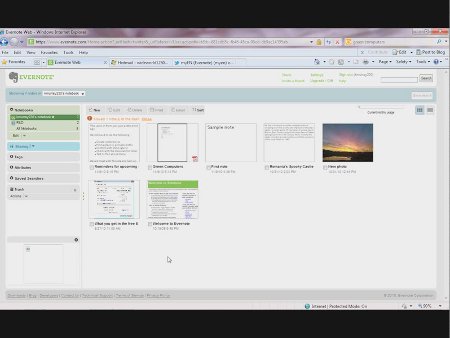 You need to upgrade your Flash Player. You need version 9 or above to view this video. You may download it here. You may also see this message if you have JavaScript turned off. If this is the case, please enable JavaScript and reload the page.