Save 20% on the Book + Save 65% on the eBook
Did you know that when you buy a print book on quepublishing.com, you save 20% every day?
In addition, when you buy a print book, you can save 65% off the eBook version of the same book when purchased at the same time. There are no coupons or discount codes required to receive these savings.
Simply look for the "Book + eBook Bundle" on our catalog pages. Here is an example: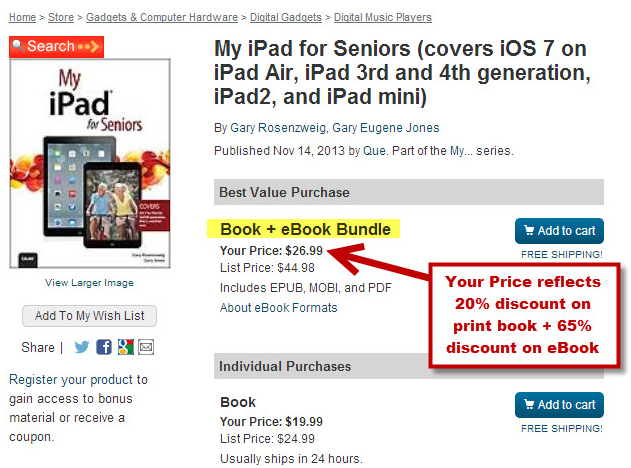 Shop these popular categories and start saving today:
---
Most print books have an associated eBook that is eligible for this Best Value offer. The 20% and 65% discounts are taken off the list price of the print and eBook titles, respectively. The 20% discount reflects the everyday offer on most print titles; the 65% discount on eBook price is automatically applied when book and eBook pair are purchased together in a single transaction. Coupons, discount codes, or any other offers may not be applied. Offer subject to change.