Home > Store > Computer Software > Business Office Software > Database Software > Other
Share
|
Register your product to gain access to bonus material or receive a coupon.
Using FileMaker Bento
Best Value Purchase
Individual Purchases
Audio
Listen to an audio sample from Using FileMaker Bento.
Video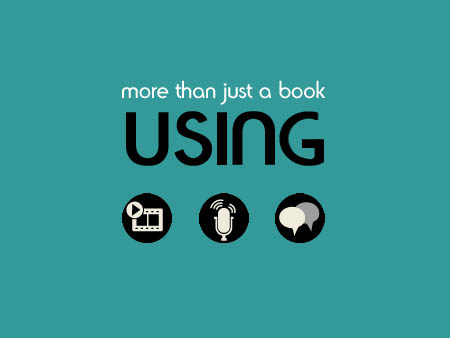 You need to upgrade your Flash Player. You need version 9 or above to view this video. You may download it here. You may also see this message if you have JavaScript turned off. If this is the case, please enable JavaScript and reload the page.
Copyright 2010
Dimensions: 6 X 9
Pages: 264
Edition: 1st
Book
ISBN-10: 0-7897-4448-1
ISBN-13: 978-0-7897-4448-7
Get comfortable with the latest version of FileMaker Bento. Don't just read about it: See it and hear it with step-by-step video tutorials and valuable audio sidebars delivered through the Free Web Edition that comes with every USING book. For the price of the book, you get online access anywhere with a web connection–no books to carry, updated content, and the benefit of video and audio learning. Way more than just a book, this is all the help you'll ever need where you want, when you want!
learn fast, learn easy, using web, video, and audio
Show Me video walks through tasks you've just got to see–including bonus advanced techniques
Tell Me More audio delivers practical insights straight from the experts
Online Sample Chapter
Sample Pages
Download the sample pages (includes Chapter 3 and Index)
Table of Contents
Introduction 1
1 Bento: The Database for the Rest of Us 7
Introducing Bento 7
Looking at Bento 7
It's All About Your Data 10
Bento's Three Roles 11
Bento Lets You Leap Over Boundaries 12
How Much Programming Does Bento Require? 12
What Does "Personal"Mean? 13
Getting Started with Bento 14
Understanding Bento Terminology 16
Fields 17
Records 21
Libraries 22
Collections 22
2 Using the Bento Window 25
Getting Around the Bento Window 25
Create a Library 28
Using the Records Area 29
Introducing Table Views 30
Introducing Grid Views 30
Using Split Views 31
Creating a New Record 33
Entering Text Data 35
Printing a Record 36
Finding Data 38
Using Advanced Find 39
Deleting a Record 42
Using Table Views in Bento 42
Sorting a Table View in Bento 42
Pasting Data into Table View in Bento (Part 1) 43
Editing Fields with Table View in Bento 44
Pasting Data into Table View in Bento (Part 2) 44
Using the Libraries & Fields Pane 44
Using Library Folders 45
Using Library Icons 46
Setting Bento Preferences 47
3 Working with Bento Forms 49
Working with Forms 49
Duplicate and Rename a Form 52
Customizing a Form with Themes 53
Choose a Theme 54
Customizing a Form's Fields 56
Copy Forms within a Library 60
4 Building a Bento Library from Your Own Data 63
Getting Started Organizing Your Data 63
Reviewing Your Legacy Data 64
Working with Data Formats 64
Performing a Basic Data Import 67
Import Data Into a New Bento Library 69
Cleaning Up Imported Data 74
5 Working with Phone, URL, IM, and Address Fields and Lists in Contacts 77
Exploring the Contacts Library 77
Working with Fields 81
Enter Contact Data 81
Working with Address, Email, Phone Number, and URL Lists 82
Adding Address Fields and Lists to Your Forms 84
Use a Field and a List 84
Use Contact Data 85
6 Working with Bento Fields and Calculations 87
Adding Calculation Fields to the Exercise Log 87
Creating and Formatting Date Fields in Exercise Log 89
Creating a Stop Date Field 89
Creating a Start Date Field 91
Using Date and Time Field Controls 92
Creating and Formatting a Number Field in Exercise Log 95
Creating and Formatting Calculations in Exercise Log 96
Working with the Calculation Dialog 96
Creating the Duration Field 98
Creating the Calories Burned Field 100
Creating and Formatting Choice Fields 101
Creating and Formatting Checkbox Fields 102
Creating and Formatting Currency Fields 103
Creating and Formatting Automatic Counter Fields 103
Creating and Formatting Rating Fields 104
Editing Bento Fields 104
7 Expanding the Inventory Library with Related Data Fields and Collections 107
Exploring the Inventory Library 107
Creating an Ins & Outs Library from Scratch 109
Creating an Ins & Outs Library 110
Using Relationships to Track Inventory 112
Creating a Relationship by Dragging a Library onto a Form 112
Creating a Relationship by Adding a Related Data Field 114
Formatting the Related Data Field 115
Summarizing a Related Data Field 118
Reviewing the Related Records 118
Improving the Relationship and the Form 119
Using Collections 122
Creating an Empty Collection 123
Adding a Record to a Collection 123
Creating a Collection from Selected Records 124
Using Smart Collections 125
8 Synchronizing with the Bento iPhone and iPad Apps 129
Sharing Versus Synchronization 129
Using the Bento iPhone or iPad App by Itself 131
Using the Bento iPad App 131
Using the Bento App Home 133
Searching the Libraries 134
Creating a New Library 136
Working with a Bento iPhone App Library 137
Synchronizing Libraries Between your iPhone or iPad
and your Computer 138
Understanding "Same Wi-Fi Network" 138
Doing Your First Sync 140
Performing a Sync 144
Securing Your Bento Data on Your Mobile Device 144
9 Sharing Data with Other Bento Users 145
Setting Up Sharing 145
Set Up Bento Sharing 146
Using Shared Libraries and Databases 147
Connect to Shared Libraries and Databases 148
Securing Your Data 149
Use Encrypted Fields 150
Use a Database Password 151
Work with Locked Fields 152
Using a Sharing Password 154
10 Using Built-In Bento Libraries for Address Book and iPhoto 155
Exploring the Address Book Library 155
Extending Bento's Address Book Library with New
Fields and Forms 158
Synchronizing Address Book 160
Synchronizing Address Book with MobileMe 161
Synchronizing Address Book with iPhone 164
Synchronizing Address Book with PDAs and Other Devices 167
Using MobileMe Push Technology to Synchronize Data 167
Using Mac OS X Data Detectors to Update Address Book 168
Exploring the iPhoto Library 169
Use the iPhoto Library 170
11 Using Built-In Bento Libraries for iCal Tasks and iCal Events 171
Catching Up with iCal 171
Search iCal 172
Exploring the Bento iCal Libraries 176
Using Mail's Data Detectors with iCal 178
Use Mail's Data Detectors with iCal 178
Managing Your Calendar Data 180
Synchronizing iCal Events 182
12 Working with Bento's Projects Library to Use Related Records from iCal Tasks, iCal Events, Apple Mail, and Address Book 183
Exploring Projects 183
Add an Image to Your Form with a Image Box 185
Working with Related Records from iCal and Address Book 187
Adding Related Records 187
Working with Related Records from Mail 191
Customizing Fields and Revising Forms 192
Creating and Sharing Calendar Events and Address
Book Contacts with MobileMe 193
13 Designing a Projects Library to Share on Your LAN and Synchronize with Your iPhone 195
Taking Another Approach to Projects 195
Exploring the Projects Library 198
Organizing and Implementing Notes: The Basics 199
Create a New Bento Library for Notes 200
Create the Basic Field in Project Notes 202
Add Related Data Fields to the Projects Library 203
Enhancing the Relationship 207
14 Importing and Exporting Bento Data and Libraries 213
Importing and Exporting Basics 213
Importing Data into an Existing Bento Library 213
Exporting Bento Data 218
Importing and Exporting Libraries 220
Exporting Bento Libraries as Templates 220
Importing Bento Libraries as Templates 220
15 Using the Bento Template Exchange 223
Exploring the Bento Template Exchange 223
Learning from the Bento Template Exchange 226
Sharing Your Templates 227
Index 231
FREE
ONE MONTH ACCESS!
WITH PURCHASE
---
Get unlimited 30-day access to thousands of Books & Training Videos about technology, professional development and digital media If you continue your subscription after your 30-day trial, you can receive 30% off a monthly subscription to the Safari Library for up to 12 months.
Other Things You Might Like
Book $19.99
eBook (Watermarked) $15.99