Home > Store > Business & Management > Sales & Marketing > Internet Marketing
Share
|
Register your product to gain access to bonus material or receive a coupon.
Using Google AdWords and AdSense
Best Value Purchase
Individual Purchases
Audio
Listen to an audio sample from Using Google AdWords and AdSense.
Video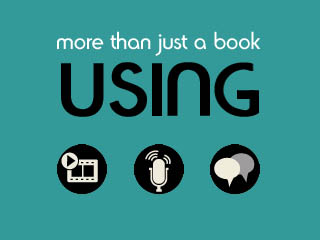 You need to upgrade your Flash Player. You need version 9 or above to view this video. You may download it here. You may also see this message if you have JavaScript turned off. If this is the case, please enable JavaScript and reload the page.
Copyright 2010
Dimensions: 6 X 9
Pages: 336
Edition: 1st
Book
ISBN-10: 0-7897-4395-7
ISBN-13: 978-0-7897-4395-4
Get comfortable with Google AdWords and AdSense. Don't just read about it: See it and hear it with step-by-step video tutorials and valuable audio sidebars delivered through the Free Web Edition that comes with every USING book. For the price of the book, you get online access anywhere with a web connection–no books to carry, content updated, and the benefit of video and audio learning. Way more than just a book, this is all the help you'll ever need where you want, when you want!
learn fast, learn easy, using web, video, and audio
Show Me video walks through tasks you've just got to see–including bonus advanced techniques
Tell Me More audio delivers practical insights straight from the experts
Online Sample Chapter
Adding Google AdSense for Search to Your Website
Sample Pages
Download the sample pages (includes Chapter 4 and Index)
Table of Contents
Introduction 1
Part 1: Pay-Per-Click Advertising
1 How Pay-Per-Click Advertising Works 7
A Brief Look at Advertising on the Internet 7
Understanding Pay-Per-Click Advertising 8
It Starts with One Little (Key) Word 9
Placing Ads in Context 10
Paying by the Click 11
Sharing Ad Revenues 12
Maximizing Ad Placements 13
Auctioning PPC Ads 14
Putting PPC Ads on Your Site with Google AdSense 15
Buying PPC Ads with Google AdWords 16
Part II: Using Google AdSense
2 Making Money from Your Website with AdSense 21
How to Make Money from Your Website 21
Getting to Know the AdSense Family 22
Understanding Google AdSense for Content 23
Understanding Google AdSense for Search 24
Understanding Google AdSense for Feeds 24
Understanding Google AdSense for Mobile Content 25
Understanding Google AdSense for Domains 25
How Much Money Can You Make? 26
Using AdSense in the Real World 27
How AdSense Works 27
3 Adding AdSense for Content to Your Website 29
Understanding Google AdSense for Content 29
Joining the AdSense for Content Program 30
Signing Up for AdSense 30
Adding AdSense Ads to Your Website 33
Choosing Ad Types and Sizes 37
Text Ads 37
Image Ads 40
Video Ads 42
Link Units 43
Inserting the Ad Code 45
Defining Ad Channels 46
Creating URL Channels 46
Creating Custom Channels 47
Adding Pages Behind a Login 49
Display Ads on Password-Protected Pages 49
Filtering Unwanted Ads 50
Blocking Competitive Ads 50
Blocking Ads by Category 51
Allowing Ads from Specific Sites Only 52
4 Adding Google AdSense for Search to Your Website 55
Understanding AdSense for Search 55
Adding a Google Search Box to Your Site 57
Join the AdSense for Search Program 58
Inserting the Search Box Code 61
Displaying Search Results on Your Own Site 62
Fine-Tuning Search Results with Keywords 63
Editing Your Website Search 64
Editing Search Settings 64
5 Adding AdSense for Feeds to Your Blog 65
Adding AdSense for Content Ads to a Blogger Blog 65
Activating AdSense: The Easy Way 66
Activating AdSense: Custom Placement 68
Adding AdSense for Content Ads to a WordPress Blog 70
Adding AdSense for Content Ads to a WordPress Blog 70
Adding AdSense Ads to Your Site Feeds 71
Adding Advertising to a Site Feed 72
6 Using AdSense for Mobile Content 75
Understanding Google AdSense for Mobile Content 75
Adding AdSense Ads to Mobile Pages 77
Activating AdSense for Mobile Content 78
7 Using AdSense for Domains 83
Understanding Google AdSense for Domains 83
How AdSense for Domains Works 83
Program Restrictions 85
Why Use AdSense for Domains? 86
Enabling AdSense for Domains 87
Filling a Parked Domain with Content 88
8 Earning Sales Commissions from the Google Affiliate Network 91
Understanding the Google Affiliate Network 91
Who Advertises on the Google Affiliate Network? 92
How Much Can You Earn? 92
What Do the Ads Look Like? 92
Joining the Google Affiliate Network 92
Applying for the Google Affiliate Network 93
Applying to Advertiser Programs 94
Viewing a List of Advertisers 95
Inserting Ads on Your Site 95
Adding a Retailer's Ads to a Website 96
Viewing Reports 99
Getting Paid 100
Optimizing Google Affiliate Network Performance 101
9 Monitoring Your AdSense Performance 103
Viewing Overview Reports 103
Displaying Overview Information 103
Generating Quick Reports 105
Viewing Advanced Custom Reports 107
Creating a Custom Report 107
Saving Your Custom Report 108
Using the Report Manager 109
Linking Google AdSense with Google Analytics 110
Integrating with Google Analytics 110
Viewing AdSense Information in Google Analytics 111
Viewing Site Problems 114
Managing Account Information 116
Getting Paid 116
Entering Payment Information 116
10 Ten Tips for Increasing Your AdSense Revenue 119
Tip #1: Give Your Ads Prominent Position 119
Why Position Matters 119
What's the Best Position? 120
Positioning Link Units 121
Tip #2: Format Your Ads to Look Like They're Part of the Page 123
Tip #3: Choose a Large Ad Format 124
Tip #4: Display Both Text and Image Ads 125
Tip #5: Surround Your Ads with Images 126
Tip #6: Put Multiple Ads on Your Page 126
Tip #7: Use Section Targeting 127
Tip #8: Utilize Third-Party Tools to Track Your AdSense Performance 127
Tip #9: Improve Your Site's Content–and Increase Your Traffic 130
Tip #10: Test, Test, Test 131
Bonus Tip: What Not to Do 132
Don't Mix AdSense with Other Ad Programs 132
Don't Overdo It 132
Don't Put Ads on Your Registration or Sign-In Pages 133
Don't "Beg" for Clicks 133
Don't Click on Your Own Ads 133
Don't Create "Made for AdSense" Sites 133
Part III: Using Google AdWords
11 Creating an Online Advertising Plan and Determining Your AdWords Budget 137
Getting to Know Google AdWords 137
PPC Advertising: A Quick Review 138
What You Can Advertise 140
How AdWords Works 141
How Google Makes Money 142
Developing an Online Marketing Plan 142
Understanding the Components of an Online Marketing Plan 143
Making All the Elements of Your Online Marketing Plan Work Together 147
Determining Your AdWords Budget 149
Understanding CPC and CPM 149
Determining Your Total Budget 150
12 Creating Your AdWords Account 153
Signing Up for AdWords 153
Entering Billing Information 155
Exploring the AdWords Site 157
13 Creating Your First AdWordsCampaign 161
Understanding Campaigns and Ad Groups 161
Structuring Your Account 162
Understanding Campaign Parameters 164
Name 165
Locations 165
Demographics 165
Networks 165
Devices 166
Bidding 166
Budget 167
Position Preference 167
Delivery Method 167
Schedule 167
Ad Rotation 168
Frequency Capping 168
Creating a New Campaign 168
Setting Up Conversion Tracking 174
Managing Your Campaigns 176
Ad Groups 177
Settings 178
Ads 178
Keywords 179
Networks 179
14 Creating Effective Ads 181
Creating an Ad Group and Ads 181
Adding More than One Ad to an Ad Group 184
Creating Other Types of Ads 184
Creating Image Ads 185
Building Animated Image Ads with the Display Ad Builder 187
Creating Mobile Ads 190
Writing More Effective Text Ads 192
15 Bidding the Right Price 195
Understanding CPC Bidding 195
Manual Versus Automatic Bidding 195
Bid Rates Versus ROI 196
Using the Bid Simulator Tool 197
Using the Traffic Estimator Tool 199
Ways to Reduce Your Maximum Bid 200
Bidding Whatever It Takes to Be Number One 200
Bidding for a Specific Position 202
Bidding High–Then Lowering Your Bids 203
Bidding the Bare Minimum 203
Bidding What It's Worth 204
16 Choosing the Right Keywords 205
What Is a Keyword–and Why Is It Important? 205
Compiling Your Keyword List 206
Performing Keyword Research 206
How Keyword Research Tools Work 207
Choosing a Keyword Research Tool 207
Using Google's Keyword Tool 208
Using the Search-Based Keyword Tool 209
Doing Competitive Research 212
Understanding Keyword Matching 212
Getting More Results with Broad Matching 213
Matching Requests with Phrase Matching 214
Producing Exact Results with Exact Matching 214
Filtering Out Bad Prospects with Negative Keywords 215
Diagnosing Keyword Performance 215
Understanding Your Quality Score 217
17 Maximizing Conversion with a Custom Landing Page 221
Where Should Customers Land? 221
Creating an Effective Landing Page 222
Creating a Great-Looking Landing Page 224
Asking for the Order 224
Improving Your Quality Score with a Quality Landing page 225
Landing Page Versus Display Page 226
18 Combining PPC Advertising with Search Engine Marketing 229
Understanding Search Engine Marketing 229
What Search Engine Marketing Is–and What It Isn't 229
Why Search Engine Marketing Is Important 230
PPC Advertising and Search Engine Marketing: Working Together 231
Improving Your Search Results with SEO 232
Better Content = Better Search Results 232
Organization and Hierarchy Are Important 233
Keywords Count 233
<META> Tags Matter 234
Inbound Links Affect PageRank 235
Submitting Your Site Makes Sense 235
Sitemaps Help 236
Images Don't Count 237
Fresh Content Is Best 238
It Pays to Know Your Customer 238
Making PPC Advertising and Search Engine Marketing Work Together 238
Content Is King 238
and So Are Keywords 239
19 Advertising on YouTube 241
Choosing the Type of Video to Produce 241
Informative Videos 242
Educational Videos 242
Entertaining Videos 243
Producing a YouTube Video 243
Equipment Needed 243
Video Specifications 244
Uploading Your Video 244
Promoting Your YouTube Videos 246
Creating a Promoted Videos Campaign 247
Advertising a Video on YouTube 248
Tracking Performance from the Promoted Videos Dashboard 252
Tracking Performance from the AdWords Dashboard 254
20 Monitoring Your Campaign's Performance 255
Monitoring from the AdWords Dashboard 255
Monitoring Campaign Performance 256
Monitoring Ad Group Performance 257
Monitoring Ad Performance 259
Monitoring Keyword Performance 260
Monitoring Network Performance 261
Creating Performance Reports 262
Understanding Key Metrics 267
Impressions 268
Clicks 268
Click-Through Rate (CTR) 268
Percent of Clicks Served 269
Average Position 269
Cost 269
Conversions 270
21 Dealing with Click Fraud 271
Who Benefits from Click Fraud? 271
How Click Fraud Works 272
Manual Click Fraud 273
Script-Based Click Fraud 273
Traffic-Based Click Fraud 274
Paid-to-Read Click Fraud 274
Hijacked PC Click Fraud 274
Combating Click Fraud 275
Monitoring Ad Performance 275
Using Click Fraud Detection Tools 275
Viewing Invalid Clicks 276
Reporting Click Fraud 277
22 Ten Tips for Improving Your AdWords Performance 281
Tip #1: Write a Compelling Headline 281
Tip #2: Write Compelling Copy–With a Strong Call to Action 282
Persuasive Words 282
Action Words 284
Tip #3: Include Targeted Keywords 284
Tip #4: Bid on Misspelled Keywords 285
Tip #5: Use Keyword Matching 285
Tip #6: Bid High–Then Go Lower 286
Tip #7: Point Users to a Customized Landing Page 287
Tip #8: Create Multiple Campaigns 288
Tip #9: Optimize Your Campaign Settings 288
Tip #10: Test, Test, Test 288
Bonus Tip: What Not to Do 289
Don't Waste Words 289
Avoid Duplicate Keywords 289
Don't Overbid on Content Network Keywords 290
Don't Be Annoying 290
And That's That 290
Index 291
FREE
ONE MONTH ACCESS!
WITH PURCHASE
---
Get unlimited 30-day access to thousands of Books & Training Videos about technology, professional development and digital media If you continue your subscription after your 30-day trial, you can receive 30% off a monthly subscription to the Safari Library for up to 12 months.
Other Things You Might Like
By Tris Hussey
Book $19.99
By Carla Rose
Book $19.99