Home > Store > Operating Systems > Microsoft Windows Desktop
Using Microsoft Windows 7
Book
ISBN-10: 0-7897-4291-8
ISBN-13: 978-0-7897-4291-9
Audio
Listen to an audio sample from Using Microsoft Windows 7.
Video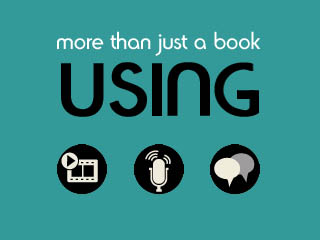 You need to upgrade your Flash Player. You need version 9 or above to view this video. You may download it here. You may also see this message if you have JavaScript turned off. If this is the case, please enable JavaScript and reload the page.
Get comfortable with Windows 7. Don't just read about it: See it and hear it with step-by-step video tutorials and valuable audio sidebars delivered through the Free Web Edition that comes with every USING book. For the price of the book, you get online access anywhere with a web connection–no books to carry, content updated as Windows 7 changes, and the benefit of video and
audio learning. Way more than just a book, this is all the help you'll ever need where you want, when you want!
* Learn fast, learn easy, using web, video, and audio
* Show Me video walks through tasks you've just got to see–including bonus advanced techniques
* Tell Me More audio delivers practical insights straight from the experts
UNLOCK THE FREE WEB EDITION–To register your USING book, visit quepublishing.com/using.
Customer Reviews
6 of 6 people found the following review helpful
Everything You NEED to Learn about Windows 7
,
August 10, 2010
This review is from:

Using Microsoft Windows 7 (Paperback)
Using Windows 7 by J. Peter Bruzzese is a very affordable way to learn how to use Microsoft's new operating system Windows 7. The book is structured in a simple format that makes following along a cinch. After reading this book I can now implement all of Windows 7 new features and customize my new computer they way I want it. This book is very diverse by applying to beginners with step by step instructions and it also applies to professionals by containing technical information about the operating system.
Pros:
- Well structured
- Simple step by step analysis
- Screenshots to help guide the user
- Online video tutorials
Cons:
- All black and white, making reading sometimes boring and screenshots not as easy to see
- Only a few spelling/grammar errors
Overall, for only $15 I definitely recommend it.
1 of 1 people found the following review helpful
useless fawning at the feet of Microsoft
,
February 2, 2012
This review is from:

Using Microsoft Windows 7 (Paperback)
You know something's wrong right away, when you see that the book is dedicated to "the Microsoft developers and others at Microsoft" who "continue to develop the OS we've known and loved for years." This book reads like a Microsoft press release -- nothing but praise for every feature, no in-depth analysis of anything, and not one word about any problems that a user might encounter. I'm guessing that the authors wrote this utterly useless junk while on their knees in front of Gates and Ballmer.
Share your thoughts with other customers:
›
See both customer reviews...
Online Sample Chapter
Personalizing Your Windows 7 System
Table of Contents
1 Navigating Your Windows 7 Environment
The Windows 7 Desktop
Begin Learning How to Navigate Around Your Desktop
Desktop Gadgets
Let's Work with a Few Gadgets on Your Desktop
Locate and Download Additional Gadgets from the Internet
Using Shortcut Keys
Let's Try a Few Shortcut Keys
An Enhanced Taskbar and Start Menu
Working with the Taskbar
Jump Lists Help You Work Faster
Using the Windows Explorer Jump List
Aero Shake and Aero Snap
Aero Shake
Aero Snap
Working with New Windows Explorer Features
Searching
Federated Search
Libraries
Shutting Down Your System
Putting Your System To Sleep
2 Personalizing Your System
Changing Display Settings
Adjusting Your System to Work With Multiple Monitors
Altering Personalization Settings
Adjusting Your Background
Customizing Your Screen Saver
Configuring the Taskbar and Start Menu Properties
Taskbar Tab
Start Menu Tab
Toolbars Tab
Configuring Time Options
Adding an Additional Clock to the Notification Area
Installing Applications
Installing an Application
3 Working with Onboard Applications
Using WordPad and Paint
WordPad
Paint
Using the Calculator
Using the Snipping Tool
Taking a Freeform Snip with the Snipping Tool
Using DVD Maker
Creating a Custom DVD from Stored Video
Using the Command Prompt (For Users and Admins)
Combining Tools Project
Putting All Our Onboard Tools Into One Task
4 Windows Live Essentials
Download Windows Live Essentials
Downloading and Installing the Windows Live Essentials Tools
Windows Live Messenger
Altering the Live Messenger Background
Configure Live Messenger to Not Save Your Contact List
in a Shared Environment
Windows Live Call
Windows Live Family Safety
Setting Up the Family Safety Filter
Windows Live Mail
Create and Configure a New Email Account
Customizing Your Interface Colors
Add and Save an Appointment with Your Calendar
Adding Calendars
Windows Live Movie Maker
Create and Publish a Video
Build an Impressive Photo Slide Show
Windows Live Photo Gallery
Photo Straightening with Live Photo Gallery
Creating a Photo Panorama
Windows Live Writer
Opening an Additional Blog Account with Live Writer
5 Viewing and Sharing Media
Using Windows Media Player 12
Adding Media to your Windows Media Player 12 Library
Edit Your Media Information Manually in Your Library
Deleting Files from the Library Only
Creating a Personal Playlist
Altering the Video Border Color
Using Windows Media Center
Adding a Media Center Library
Customizing Media Center Settings
Troubleshooting Your TV Connection
Volume Mixer Improvements
Lowering Specific Application Audio
Turning Features On and Off
Turning the Index Service
Media Streaming
Using Media Streaming
Using Tabbed Browsing in IE8
6 Internet Explorer 8.0
The Evolution of IE8
Quick Tabs
Tab Settings
Tab Groups: Grouped Favorites and Multiple Home Pages
Additional IE7 Features Carried Over to IE8
Using New Features in IE8
Suggested Sites
Accelerators
Web Slices
Compatibility View
Working with Security Enhancements
Protected Mode
The SmartScreen Filter
InPrivate Browsing
InPrivate Filtering
Additional IE Features
Add-Ons
Pop-Up Blocker
Security Report
7 Using Security Features in Windows 7
User Account Control (UAC) Improvements
In-Depth Look at UAC
What's New with UAC?
UAC Within Your Network
The Action Center
Opening the Action Center
Viewing and Saving Data from the Reliability Monitor
Turning Off Virus Protection Messages in the Action Center
Downloading and Installing Free Antivirus Software
Windows Defender
Performing a Quick Scan with Windows Defender
Performing a Full Scan of Your Computer from the
Windows Defender Console
Performing a Custom Scan of Your Computer from the
Windows Defender Console
Windows Defender Tools and Settings
Windows Firewall
Turning Off Windows Firewall
Allowing a Program or Feature Through Windows Firewall
Opening Windows Firewall with Advanced Security
Open Local Ports in Windows Firewall
Restoring Windows Firewall Default Settings
BitLocker Encryption
Setting Up BitLocker to Work on an Operating System
BitLocker to Go
Windows Biometric Framework
Opening the Biometric Devices Control Panel
8 Networking with Windows 7
HomeGroups
Creating a HomeGroup
Locating a Lost HomeGroup Password
Accessing the HomeGroup Settings
Changing the HomeGroup Password
Sharing Additional Libraries with the HomeGroup
Removing Libraries from the HomeGroup
Removing Your Computer From a HomeGroup
Using the HomeGroup Troubleshooter
Turning on Public Folder Sharing
Workgroups, HomeGroups, and Domains: What's the Difference?
The Network and Sharing Center
Upgrade Your Network Adapter Driver
Setting Up Your Network Location
Utilizing the Network Connectivity Status Indicator (NCSI)
Removing the Network Icon from the Notification Area
The Network Map
Viewing the Network Map
Advanced Sharing Settings
Troubleshoot Problems
Accessing the Troubleshooting Packs
Accessing the Internet Connections Troubleshooting Pack
Accessing the Shared Folders Troubleshooting Pack
Accessing the HomeGroup Troubleshooting Pack
Accessing the Network Adapter Troubleshooting Pack
Accessing the Incoming Connections Troubleshooting Pack
Accessing the Connection to a Workplace Using
DirectAccess Troubleshooting Pack
Accessing the Printer Troubleshooting Pack
Configuring Your TCP/IP Settings
Opening Local Area Connection Properties
Checking Your TCP/IP Settings from a Command Prompt
Changing a Network Adapter to Use a Static IPv4 Address
Setting Up Internet Connection Sharing on a Wired Network
9 Using Windows 7 on the Network
Domain Networking
The Logon Process and Tokens
Joining a Domain
Domain-Joined Computers and HomeGroups
Changing Advanced Sharing Settings
Looking at DirectAccess and BranchCache
DirectAccess
BranchCache
AppLocker
Open AppLocker to Configure Rules
Starting the Application Identity Service and Configuring
AppLocker to Audit Rules
Local Group Policy Settings
Opening MMC and Saving the Local Group Policy Editor Snap-In
Creating a 90-Day Password Policy Using Local
Security Policy Editor
Remote Desktop Connections
Opening Remote Desktop Connection
Configuring Remote Desktop Connection Permission
on a Host Machine
Connecting with Another Computer on the Same Network
RemoteApp and Desktop Connections
Starting RemoteApp and Desktop Connections Using a URL
10 Control Panel Features in Windows 7
Using the Control Panel
Expanding the Control Panel from the Start Menu
The Item Lineup
The Action Center
Administrative Tools
AutoPlay
Backup and Restore
BitLocker Drive Encryption
Color Management
Credential Manager
Date and Time
Default Programs
Desktop Gadgets
Device Manager
Devices and Printers
Device Stage
Display
Ease of Access Center
Folder Options
Fonts
Getting Started
HomeGroup
Indexing Options
Internet Options
Keyboard
Location and Other Sensors
Mouse
Network and Sharing Center
Notification Area Icons
Parental Controls
Performance Information and Tools
Personalization
Phone and Modem
Power Options
Programs and Features
Recovery
Region and Language
RemoteApp and Desktop Connections
Sound
Speech Recognition
Sync Center
System
Taskbar and Start Menu
Troubleshooting
Problem Steps Recorder (PSR)
User Accounts
Windows CardSpace
Windows Defender
Windows Firewall
Windows Mobile Device Center
Windows Update
11 Managing and Monitoring Windows 7
Performance Information and Tools
Windows System Assessment Tool (WinSAT)
Advanced Tools
The Reliability Monitor
The Resource Monitor
Open the Resource Monitor
Working with the Performance Monitor
Task Manager
Applications
Processes
Services
Performance
Networking
Users
Menu Items
System Properties
Computer Name
Hardware
Advanced
System Protection
Remote
System Information
Accessing System Information
12 Working with Administrative Tools
Using Administrative Tools
Creating a Link to the Administrative Tools Section from the Start Menu
Tools You Might Never Use
Component Services
Data Sources (ODBC)
iSCSI Initiator
Local Security Policy
Print Management
Windows PowerShell Modules
Working with Computer Management
Creating and Formatting a New Partition
Using Disk Management to Create a VHD
Event Viewer
Opening Event Viewer and Viewing all Error Events Recorded
Scheduling an Email to be Sent to You in Response to an Event
Services
Stopping and Restarting the Print Spooler Service
Setting Up Recovery Actions to Take Place When a Service Fails
System Configuration As a Troubleshooting Tool
Speed Up Windows Startup by Removing Startup Items
General
Boot
Services
Startup
Tools
Task Scheduler
Scheduling Backup and Restore to Launch Every Monday
Connecting to a Remote Computer to Create a Task
Windows Memory Diagnostic
Starting the Memory Diagnostic Tool with Advanced Options
Index
Sample Pages
Download the sample pages (includes Chapter 2 and Index)
eBook + Web  $35.98  $15.99
Includes EPUB, MOBI, and PDF
About eBook formats
About Web Edition
This eBook includes the following formats, accessible from your Account page after purchase:
EPUBThe open industry format known for its reflowable content and usability on supported mobile devices.
MOBIThe eBook format compatible with the Amazon Kindle and Amazon Kindle applications.
PDFThe popular standard, used most often with the free Adobe® Reader® software.
This eBook requires no passwords or activation to read. We customize your eBook by discretely watermarking it with your name, making it uniquely yours.
Buy
Buy
Web Editions  $15.99
The Web Edition of every USING book is powered by Safari Books Online, allowing you to access video tutorials and valuable audio sidebars. Plus, you can search the contents of the book, highlight text and attach a note to that text, print your notes and highlights in a custom summary, and cut and paste directly from Safari Books Online.
Purchase Reward: One Month Free Subscription
By completing any purchase on Que, you become eligible for an unlimited access one-month subscription to
Safari Books Online
.
Get access to thousands of books and training videos about technology, professional development and digital media from more than 40 leading publishers, including Addison-Wesley, Prentice Hall, Cisco Press, IBM Press, O'Reilly Media, Wrox, Apress, and many more. If you continue your subscription after your 30-day trial, you can receive 30% off a monthly subscription to the Safari Library for up to 12 months. That's a total savings of $199.